When you run a blog, this can be a bit of a problem. Mainly because it takes a lot of dedication to getting a blog off the ground, and a lack of updates can spell the death of even the most successful websites.
Traveling while running an active blog can be a big problem. It takes a lot of dedication to get a successful blog off the ground and lack of regular updates can spell the death of a website.
That doesn't mean you have no options. Thanks to the more modern advances to mobile technology, and the wide availability of the Internet, there are several things you can do to keep up while on the go.
1. Find a partner NOW!
Everyone needs a break and a trusted partner is probably the best way to keep your blog going. It works both ways because you can act as back up for your partner's vacation…
A partner can be a fellow blogger or even a vacation virtual assistant.
You can use MyBlogU to find a virtual partner.
A fellow blogger who can guest post for you during vacation is ideal as you can work out a no-cost partnership.
A vacation virtual assistant is a bit of an investment, but well worth it. She/He can schedule and manage guest authors, write content, transcribe the audio into a written post and even promote your post while you enjoy your time.
Local meetups can be a great way to find a local blog partner too. Make sure to keep an eye on Meetup.com as well as local communities like Dir Journal and Local.com.
2. Use Your Mobile Device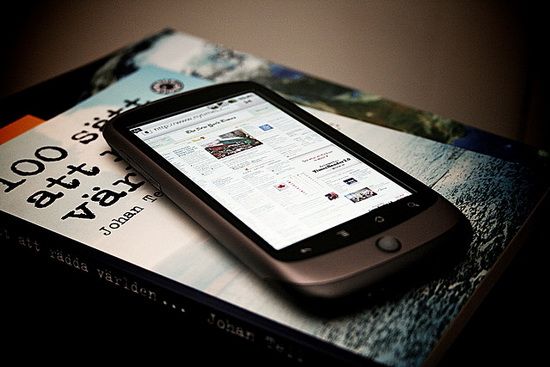 Everyone has a mobile device these days, and if you don't you should. Every blogger needs to be able to write from anywhere, and this is a very convenient way to do it. Tablets are best, and you can get a simple one for a very cheap price. Or, you can just use your smartphone, though this will take longer.
Another option is to do audio blogging or video blogging during your trip. You can let your readers know that you'll be "Live Blogging" from your trip.
If you still need a write up for your blog post, simply hire someone on Fiverr or Upwork to transcribe your audio and email it to your blog [This tip has been contributed by Sara Duggan].
Now, it's not easy or comfortable to write an entire blog post on a mobile device. For easier writing you can use an external keyboard, ideally a bluetooth keyboard for wireless connection.
There are even travel optimized keyboards. For example, Microsoft has developed a foldable keyboard for iPad, iPhone, Android devices, and Windows tablets.
3. Take A Travel Laptop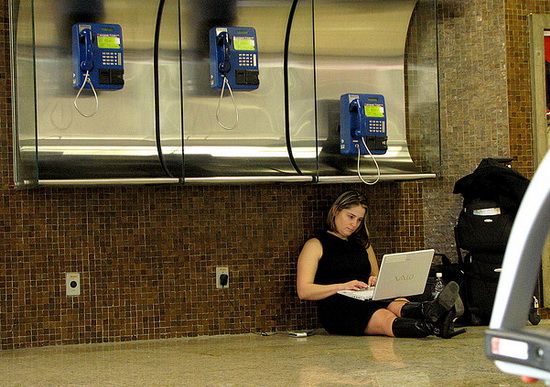 Of course, if you have a laptop, that is best. I know a lot of people don't like taking their expensive laptops on trips. Theft or the risk of breaking are too real a problem.
So it helps to have a small netbook or notebook on hand that you just use when traveling. Something that works, but didn't cost that much money. It is so easy to find free wifi these days. You can just slip into a Starbucks and write up a post from anywhere.
Another option you may consider is public libraries or computer cafes. These are NOT ideal but can save you from having to type an entire post on your smartphone.
4. Get a Guest Author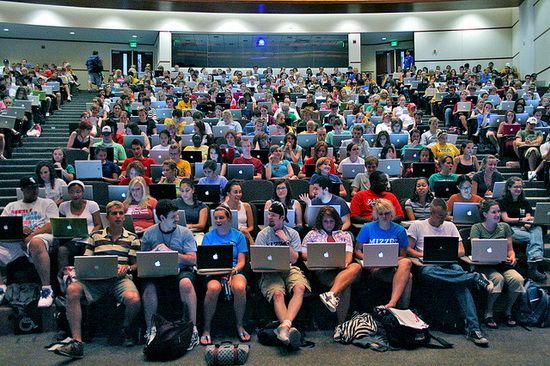 You don't have to write while traveling at all, if you don't want to. One easy way to handle this problem is by getting a quest poster. While some will want pay, you can usually find someone willing to guest post for nothing but credit for what they write.
This is a great way of both keeping your blog full of content, and taking advantage of a new tone for your site. You can even set up several, so you get a wide variety while you are gone. Then enjoy the benefits of a new reader base when you get home.
5. Write Ahead Of Time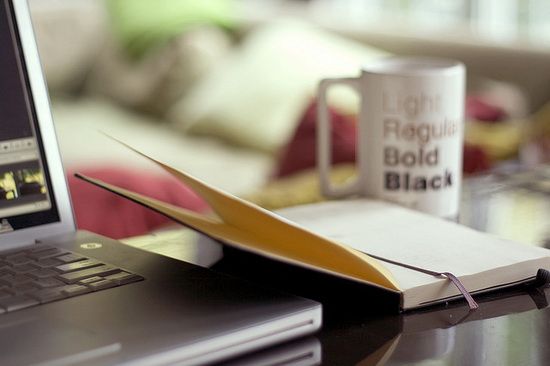 Unable to get a guest writer, or are you just worried about letting someone else have access to your site? Nothing to worry about, you can just write ahead of time. Get organized and prioritize!
All blogs have a post schedule tool that lets you set the date and time of each release. You can just write extra posts, and then schedule them to be released while you are gone. This won't let you take care of comments, but you will at least have fresh content.
Combine the previous two strategies: line up a number of guest bloggers ahead of time.  I have been asked to write a post that would be scheduled while a blogger was away.  I was flattered to be asked and I was happy to oblige.
This avoids you having to do marathon writing while trying to plan and get organized for your vacation.  Yet it allows the blog to remain active for the full time you are away.  Each post can be scheduled in advance, with each guest responsible for promoting his or her post. [This tip has been contributed by David Leonhardt]
6. Find A Net Cafe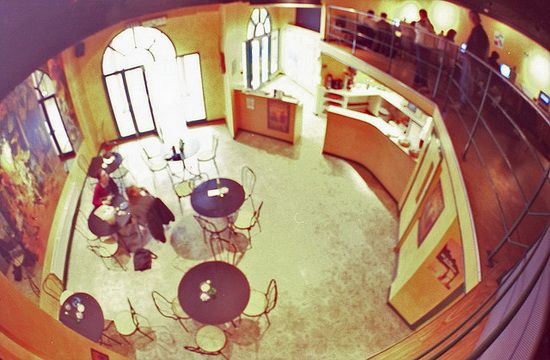 I have this as the last tip for a reason: it is the worse, and really only a last resort. It is so difficult finding the time and concentration to work on a post in an Internet cafe.
They tend to be busy, with people hovering waiting for a turn. Plus, you have to prepay for time. It is difficult to focus with that kind of strict time-clock. More than one person has found themselves cut off without finishing a post. It is very frustrating. But, if you are desperate it can be an option.
7. Save Time By Republishing An Old Post
Pick a post that's several months, or even years, old and give it a thorough editing. Since some time has passed since you wrote it, you will immediately get ideas how to make the post even better.
After you've made improvements to the post change the publication date to the current day and time. This will bring the post back on top of your blog page.
If the post has existing comments add a note saying that the post has been expanded and republished [This tip has been contributed by Ralf Skirr].
8. Semi-automate!
Use tools like IFTTT and Zapier (for content and social media publishing) to ensure that your posts are published on schedule. This can also be handy if in any case your laptop runs out of battery, there's no Wi-Fi within your area, and other possible mishaps. [Thanks Christopher Jan Benitez for the tip!]
Also tools like MavSocial "MavRepeater" Campaign, or DrumUp, or TweetJukeBox keep your Twitter feed active by promoting your content over and over again: Create a good schedule before leaving for a trip!
9. Create Systems For Your Business
(This tip is contributed by Raelyn Tan)
The key to being able to travel while running your blog is creating systems in your business that are automated. That way, a part of your business functions without you being present.
For instance, create an automated follow-up sequences in your email service providers so that new subscribers are able to receive automated emails consistently on autopilot without any additional effort on your part.
Another way to create automated systems in your business is to create sales funnels so that your products and services sell by themselves without you having to promote your offerings repeatedly. This brings you passive income while you are not able to launch new products or go on sales calls.
10. Offline + Online Combination
Whenever I am traveling, I prepare a detailed outline of article / content and keep working on each point.
When I reach the destination, I upload the finalized content to my blog and start working on the 2nd topic for the next trip. This combination of offline + online work helps me to effectively use my time while traveling.
Cyfe is a great way to keep your outlines organized.
11. Curate
Curate good and high-quality articles from around the web in your niche.
I recommend you get in touch with the bloggers and get their permission beforehand. This also gives you a great opportunity to connect with and get on the radar of successful bloggers in your niche.
You can use the Express Curate plugin to curate content. It is a breeze to use this plugin. The plugin adds a few options to your WordPress visual editor. If and when you want to curate, just copy paste the URL of the desired article into the space given and you are ready to go.
You can specify which image you want to use. You can specify the focus keywords. And a lot more cool features.
But wait, I haven't told you why I love Express Curate.
You can do all the above right on your smartphone. Just download the Express Curate App. Yes! you  don't  even need to login to your WordPress. No more worries about crooks stealing your admin password.
Thanks for the great tips, Doyan Wilfred and Jignesh Gohel
There are lots of things to curate for some quick but useful content assets. For example, you can curate industry resources (example), seasonal deals (example), niche events (example), etc.
Conclusion
When you're traveling, the last thing you want to do is stress about your blog. You can keep up with things, whether through your own content or someone else's, using these five simple tips. Whether you write while on the road, or you delegate it to another writer, you can relax and enjoy your trip.
Featured images: